Many of you may have wondered how to share a specific Instagram comment to a friend, or to a site.
There are a lot of ways of why it is better for you to know how to copy the right instagram comment link.
Let's say you want to buy instagram comment likes from socialraid.com which provides such social media services, to make your instagram profile more attractive to the public.
How will the socialraid system know which is the instagram comment you want to increase instagram comment likes if it doesn't have the right link in its possession?
Socialraid has prepared for you a guide with all the steps you will need to learn how.
how to copy instagram comment link guide step by step:
Open any browser you have and type to the address bar, www.instagram.com
Log in with your account
Once you loged in, go and find the post with the Instagram comment that interests you.
If you take a good look you will find that any instagram comment has a date right below the name of the instagram user making the comment indicating how long ago he wrote his comment.
Now hovering over the date and left clicking will open an Instagram page in your browser in a new tab. Then the specific post will appear but this time the comment you clicked will be the first in the comments just right below the instagram post.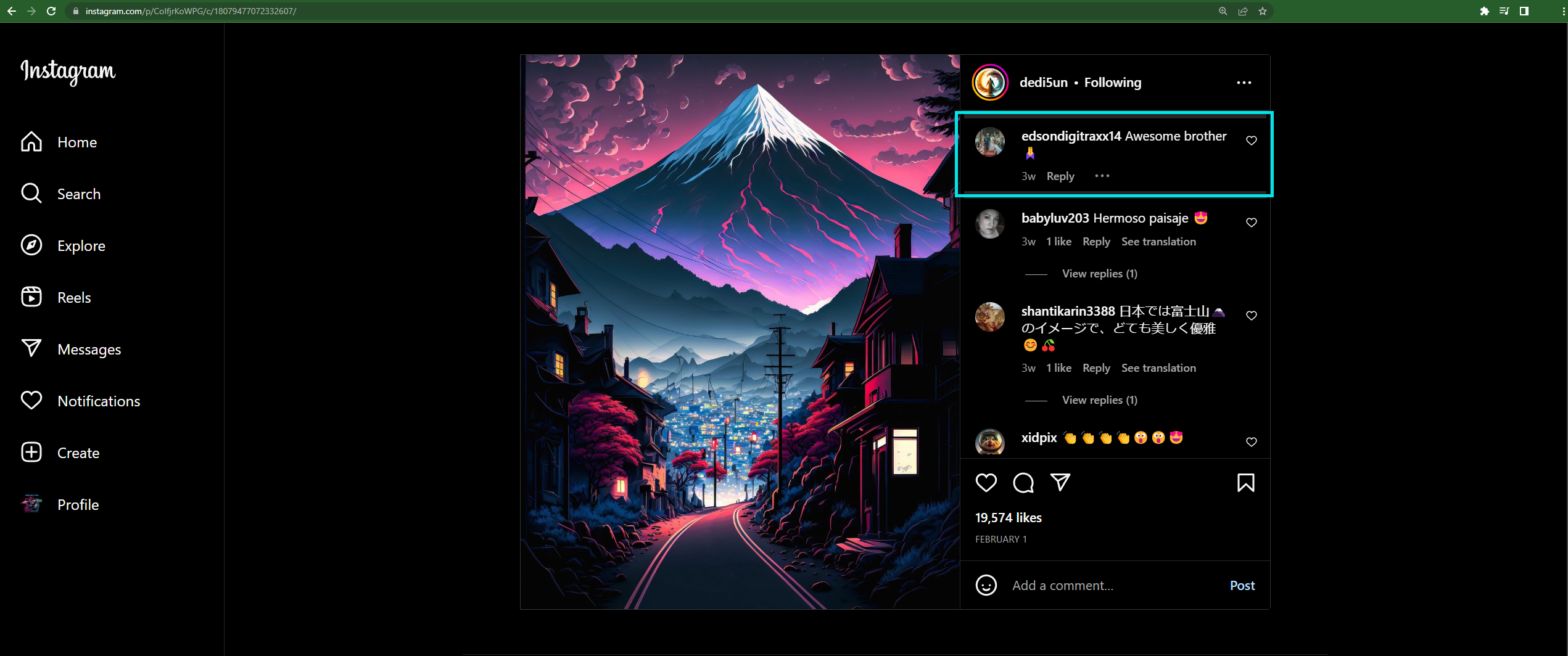 The url from the specific Instagram comment you selected will appear on the address bar of your browser. Now you can easily copy the entire instagram comment link and share it wherever you want.
Power Tip: An alternative and faster way to copy the link from an instagram comment is to simply right click on the comment timestamp on instagram and then a menu of options will appear on your screen.
In this options menu, you simply left click on the copy link address option without this time having to open a new instagram page to copy the url of the comment from the address bar.
Finally, don't forget that nowadays socialraid provides you with many social media services. So in case you want to become a successful instagram influencer, then it is good to know all the tricks that can promote you a step further in your first steps.
One of the main advantages of our store is the offer of many different social services. SocialRaid provides services for social media platforms such as Instagram, Facebook, TikTok, Twitter, Discrod, Reddit, etc.