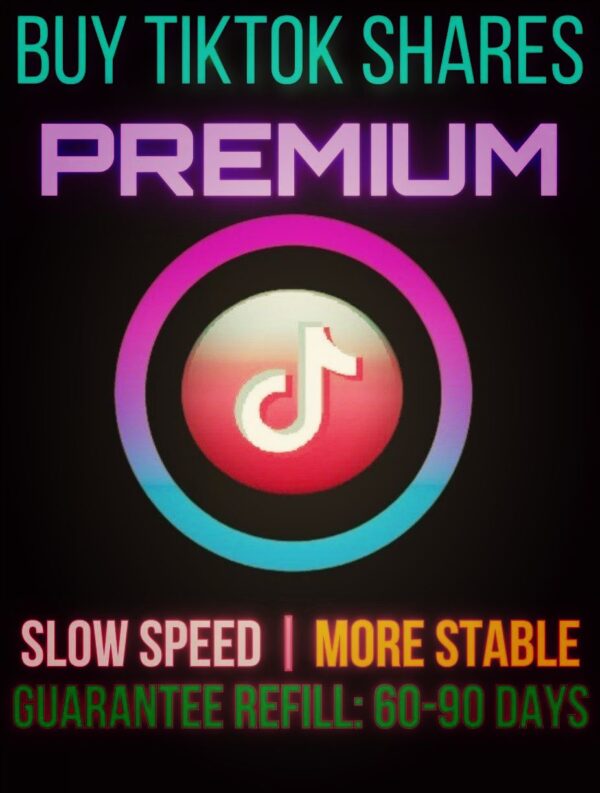 💎↪️♪ TikTok Shares Premium ♪↪️💎
1.1 € – 45 €
🕒0-24/hour start time!🚀Speed: 120/day speed!🌏GEO: Worldwide!💎 Stable (0% Drops) !♻️Refill: 60-90 Days!🔻Min Order: 100!🔼 Max order: 10.000!
(You can re-order for Same TikTok Video Link only After the Order has Been Completed)!
👉🏻NOTE 1: If you Would Like to Extend your Refill Guarantee from 60 to 90 days for free, Make sure that after you get the second email that your order is complete, that you go here and follow the Reffil Guarantee Extension Guide
👉🏻NOTE 2: YOU MUST COPY THE TIKTOK VIDEO LINK THROUGH TIKTOK ANDROID APP, NOT THROUGH TIKTOK PC BROWSER OR WINDOWS APP IN ORDER TO WORK.
WARNING!!! 
MAKE SURE THAT YOUR TIKTOK PROFILE AND YOUR TIKTOK VIDEO IS PUBLIC AND NOT PRIVATE BEFORE ACTIVATING ANY TIKTOK SERVICE AND AFTER ACTIVATING IT.  DO NOT CHANGE YOUR TIKTOK USERNAME, THE ONE WITH THE @ IN FRONT OF YOUR NAME AFTER ACTIVATING THE SERVICE . IF YOU DO NOT FOLLOW THE INSTRUCTIONS THE SERVICE WILL NOT WORK ON YOUR PROFILE AND UNFORTUNATELY, WE CAN NOT GUARANTEE A REFUND.
What Does the New TikTok Shares Service Offer to Your TikTok Account?
Now the new Buy TikTok Shares service has come to socialraid and you can get it instantly. Our new service can reach more TikTok users and thus at a reasonable price you can quickly increase the engagement rate of your TikTok videos. Especially for you who want to become TikTok viral and receive offers for TikTok advertising, the TikTok Shares service is very important and brings immediate results to your TikTok profile.
TikTok is the best social media application and you can at any time make the best TikTok content with creative and fun content. Undeniably the TikTok app has become the most famous social media platform of recent times. What plays an important role for TikTok users is the increase in interaction because TikTok platform has more than a million users worldwide.
However, no matter how high-quality your video content is, trying to increase engagement in physical ways won't always deliver the desired result. TikTok services, which are also used by many popular users, are required for accounts that want TikTok visibility and reach more users.
It is now a common secret that many TikTok Influencers use the TikTok Shares service to boost their TikTok profile, thereby achieving immediate TikTok visibility on their videos and bringing more users to their TikTok videos.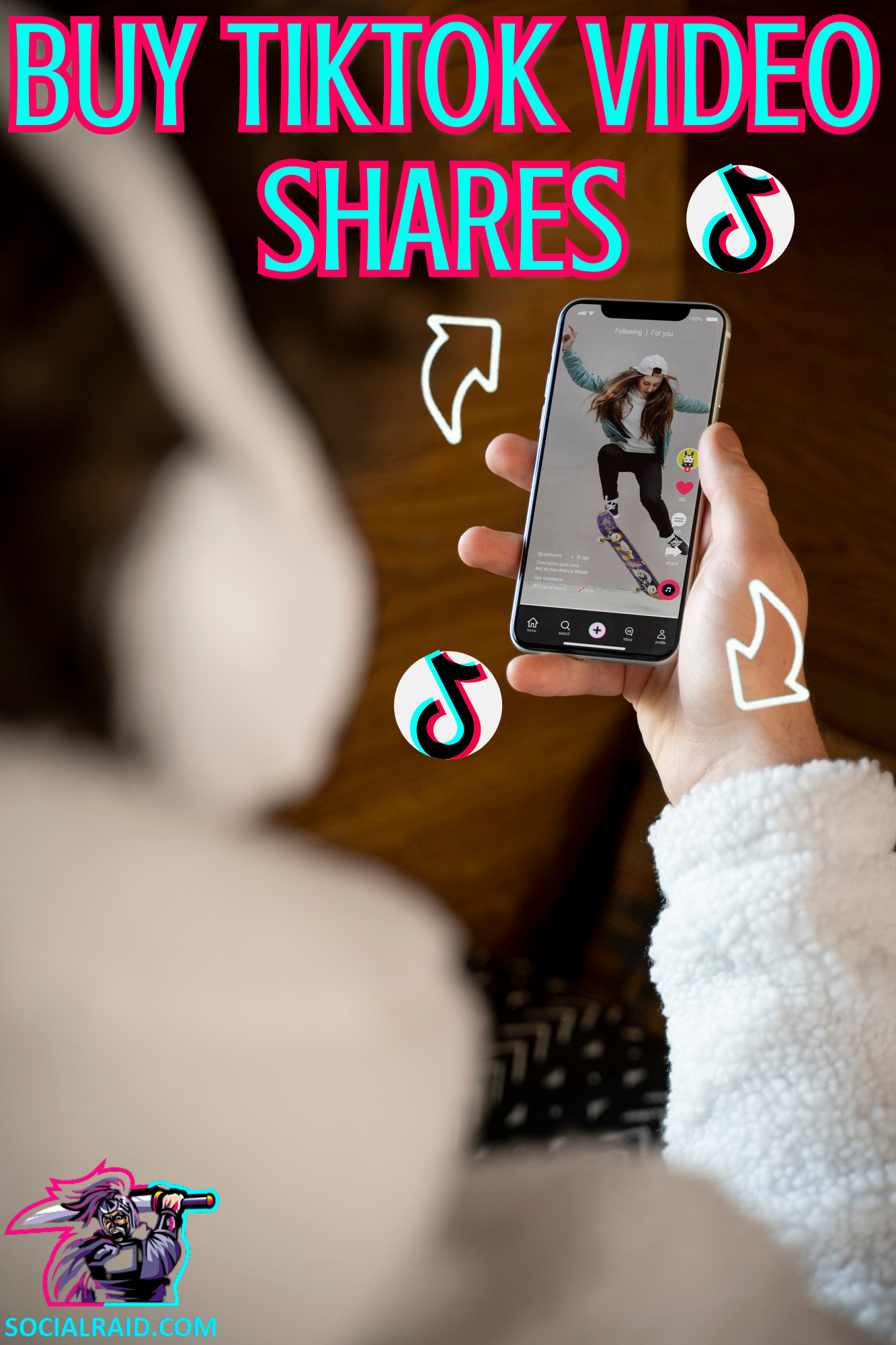 Why Do People Buy TikTok Shares?
Are you a guy who creates and uploads high quality tiktok viral videos and want to reach more people? We have the solution for you with the "Buy TikTok Shares" service. Most users of social media like TikTok, who like to have fun creating daily videos and earn money at the same time by making their hobby a profession, benefit from this service and other TikTok services. To get more interactions on your tiktok account you should have as many shares as possible on your videos. It's kind of like the well-known snowball effect if you've heard of it.
The TikTok shares that socialraid provides you through their services will reach thousands of TikTok users. Buying TikTok shares from our online store will make your TikTok videos more quickly discovered by a larger TikTok audience. A natural consequence is in this case that people will be found who will love the content you offer and thus you will also get TikTok followers. So in these ways, getting lots of shares and spreading your videos, are two of the best ways for you to be able to promote yourself.
The posts of all our users who benefit from our Tiktok sharing service will be shared with real and active accounts. With the variety of accounts consisting of male or female users, we can quickly and safely share your posts.
Using our TikTok sharing service your videos are shared with real and active TikTok accounts to get the most out of it. Owning thousands of TikTok accounts, male profiles and female profiles, we are empowered to share your videos instantly and securely.
If your goal is high and you want to have a professional account, the engagement rate has a significant impact on your content. Ready to captivate millions with your videos? Shares matter, especially for accounts that market through their videos.
If you are an entrepreneur trying to build a TikTok business account, you should keep in mind that the engagement rate on your videos plays an important role in your content. Are you ready to collect millions of TikTok views on your videos? TikTok Shares are very important especially when we are talking about an account that creates marketing videos.
Advisory if you promote through TikTok videos your services or your products, it would be good before you buy TikTok Shares, to select these videos first to sell through them. Easily and at any time you can add a link to your TikTok videos or simply promote your products and services in a smart way through them.
It's not at all difficult to pull off something like this as long as you have the interaction rate and shares needed. When a video of yours gets more shares, the more interactions you will get from TikTok users on your videos and across your account. It is important to know that the interaction rates of a video on your profile are very useful as it is an important factor for the videos you will upload in the future. By purchasing our particular service you will instantly get the attention of real TikTok users on your TikTok profile.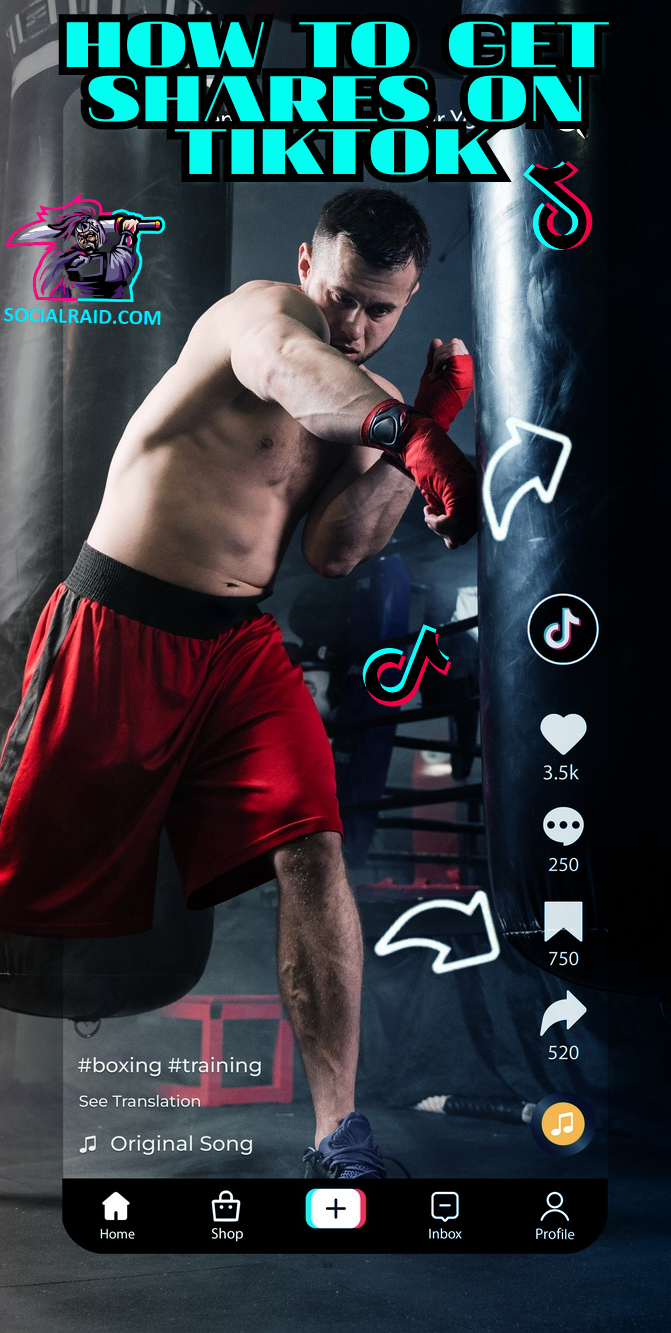 How to Get Shares on TikTok?
People may buy TikTok post shares for several reasons:
Increase TikTok visibility: Buying shares can help increase the visibility of a TikTok post. When a post is shared, it is exposed to a wider audience beyond the creator's immediate followers. This increased visibility can help the post gain more views, likes, and engagement.

Boost engagement: Shares are a form of social proof that indicate a post's popularity. When people see a post with a high number of shares, they are more likely to engage with it themselves by liking, commenting, or sharing it further. Buying shares can create the illusion of popularity and encourage organic engagement.

Gain followers: TikTok users who see a shared post may be intrigued by its content and decide to follow the creator for more. By buying shares, creators can attract new followers and grow their audience, which can be beneficial for personal branding, content promotion, or business purposes.

Social influence and credibility: Having a significant number of shares can establish social influence and credibility for TikTok creators. It suggests that their content is valued and trusted by others. This can be particularly important for creators who collaborate with brands or seek partnerships, as it demonstrates a strong online presence and a potential reach to a large audience.

Increase monetization opportunities: TikTok creators who have a substantial following and engagement on their posts can unlock various monetization opportunities on the platform. By buying shares and increasing their visibility and engagement, creators can attract brand collaborations, sponsorships, and potentially earn income through TikTok's creator fund or other monetization methods.
In socialraid you can easily buy TikTok shares in a fast and safe way. In our online store we try to offer you our services through an easy-to-use environment that we created especially for you. You can immediately learn how you can buy TikTok shares so that your TikTok profile can benefit from it, by simply following the steps below:
1
2
3
4
5
When you buy TikTok shares from socialraid, will be visible on your post as quickly as possible. We strive to have the best quality services to keep you happy. If you have any question or have faced any problem, you can contact us directly 24/7 through our contact us page by completing the communication platform or by direct message to our email support@socialraid.com. Thank you very much for your time you devoted to our social media store. You can also buy TikTok live views.