SERVICE SALE!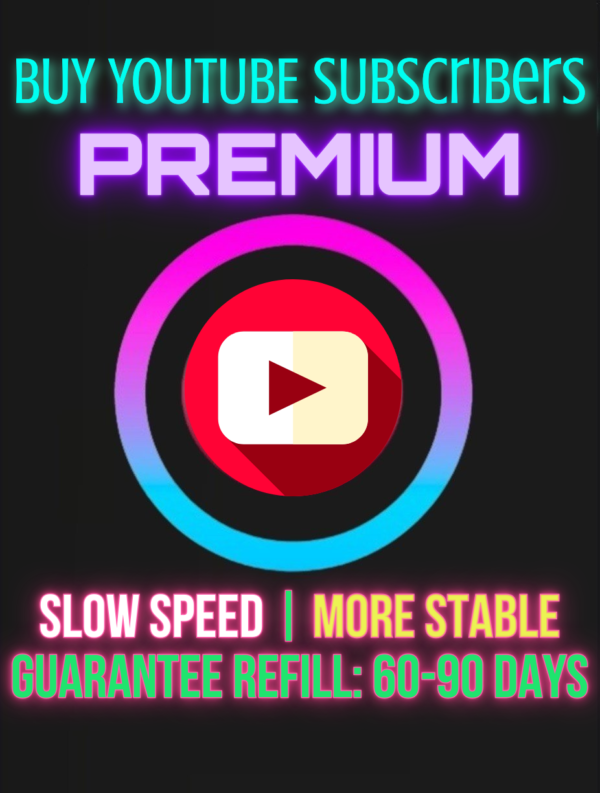 🖥️💎🔔Youtube Subscribers Premium🔔💎🖥️
35 € – 195 €
🕒0-24/hour start time!🚀150-200/day speed! 💎 Stable!♻️60-90 Days Refill Guarantee!🔻Min Order: 100!🔼 Max order: 10.000!
(can re-order for same link after work completed)!
Did you Κnow That Now you Can Extend the Refill Guarantee from 60 to 90 Days Simply by Liking and Leaving Positive Reviews on our Social Media?
1) Please Give us 5 Stars & Leave a Good Comment here
2) Like our Facebook Page, Give us 5 stars & Leave a Nice Comment here
3) Please leave 5 Stars & a Sweet Comment Right Below this Service
4) Contact us through the contact us page and give us the name you
left the review with in each of the above.
WARNING!!! 
BE SURE THAT YOUR YOUTUBE CHANEL IS PUBLIC AND NOT PRIVATE BEFORE ACTIVATING ANY YOUTUBE SERVICE AND AFTER ACTIVATING IT, FOR AS LONG AS THE REFILL GUARANTEE LASTS. DO NOT CHANGE YOUR YOUTUBE LINK NAME, THE ONE WITH THE @ IN FRONT OF YOUR NAME AFTER ACTIVATING THE SERVICE AND FOR AS LONG AS THE GUARANTEE REFILL LASTS.